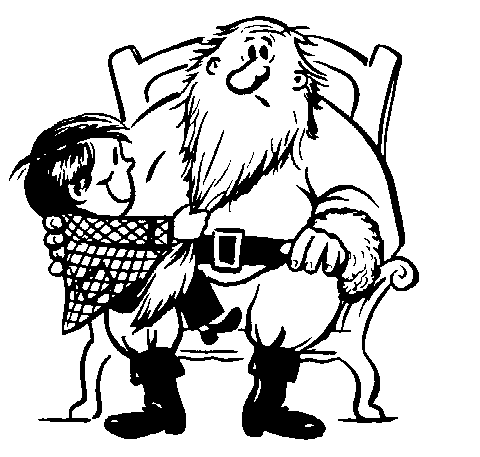 It's that time of year when people line up with their little ones and get their pics with Santa. When your baby is really little they often don't care (or notice) that a big bearded man is holding them but once they hit a certain age or you have a more particular baby you might have to get tricky about how to get pics that don't involve a screaming, crying baby.
First of all, if at all possible, make sure that you go to a mall when it's not busy. So either at the very beginning of the season, or on a weekday or evening (if your child is old enough) Saturday at 11:30 is never a good time.
Make sure your little one is well rested (so that they don't become MORE cranky and/or fall asleep in the line-up.
If you can, go to a smaller mall that has a santa. Often they have better deals and less line-ups. Some Santas at certain malls even allow you to take the photos!
If you hear of a good santa from a friend--and it's do-able, go to that santa. A friendly and patient person can make a world of difference.
Dress yourself up and put on some make-up--sometimes it's easier for you to be in the pic too and hold the little one yourself while santa stands behind the chair. (or in the case of the sofas that some santas are now sitting on, it allows for you to sit beside santa while holding your child/children).
If your child has an older sibling--do have them go together--there is comfort in numbers. But... if it's your child's first Christmas, you might also want some alone pics. Do the sibling ones first if at all possible.
Don't stress if you get a pic with a crying kid--these things happen. It's a memory. You might not want to frame it, but it's worth having.
If your child is old enough to sit on their own but doesn't want to sit on Santa--don't worry. Have your child sit on the chair (either with you or not) and have Santa stand behind or beside the chair, whatever makes your child comfortable.
Bribes might work. Santa offering your child a toy or candy cane might make all the difference in the world.
Have fun and enjoy the season! (and thank goodness we only do this once a year!).